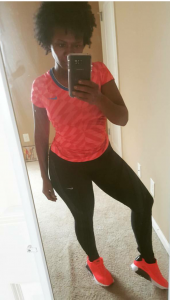 Good day, Strivers!
What is it that you really want to see in the next month regarding your self-health goals? Taking a magic pill will NOT keep you on a continued path of making your body feel good from the inside out. All it takes is the power of 10. For a true beginner or if you have just fallen off track and need a reboot…
Wake up 10 minutes sooner than your regular time.
Commit to 10 days out of the month.
Move your entire body for 10 minutes straight by watching a 10 minute YouTube on your cellphone and working out to it the phone is propped against the counter (Yes! I said your cellphone).
Or engage in 10 minutes of jumping jacks and high knees.
YOU are accountable for the way you feel. Make it personal. Get motivated by your own will to become a better version of yourself.
Eat well,
Miracle Reese, RN