I believe in the idea that a good life is one spent in lots of color. Vibrant hews; signature strokes unique to the individual. A famous quote that comes to mind is, 'The Earth without "art" is just "eh"'. As an individual of this Earth you're responsible for making sure that the art that you create is meaningful and unique to you. However, one thing that we'd like to advise you while painting your canvas is your selection of colors. Red specifically. What would the month of February be without the shades of Red? You can't go far without seeing it tucked away in some place in your environment while doing your daily errands this month. Publix. Flower gardens. The flushing color of the cheeks of that one person in your circle to has to defend why Valentine's Day shouldn't be recognized as a holiday since "everyday is Valentine's Day when you're in love". You name it, and it's there. So the question is, while prepping for your pre-Valentine's Day activities, do you have a signature red lipstick that you go to? If you're having trouble finding a shade here are some tips for you this week:
Go to your nearest Sephora or MAC store and ask one of the workers to help you find your shade. Before you say no, remember, asking for their advice not only is free of charge, but also their job. You don't necessarily have to buy something in order for them to show you to a specific brand or shade that they think will compliment your skin tone. (However, I would personally advise you to try MAC's Viva Glam Red or Rouge. Trust me.)
If you do have a red lipstick that you like but want to spruce up, don't be afraid to mix and match other lipsticks with that shade. For a darker color try mixing purples and oranges in with your red, and for lighter shades go with softer pinks or even a nude.
Don't forget to be CONFIDENT in your red! Red is a color of strength and sensuality therefore you should embody both when putting it on your lips. Remember, the best thing you can have on your lips is a smile.
Here are a few examples of red lipsticks on different skin tones: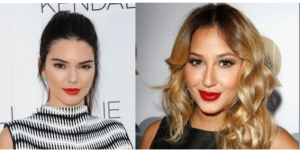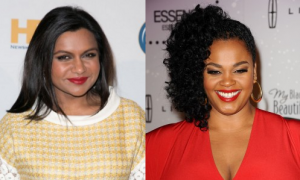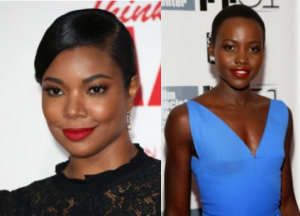 Stay trendy!
Amanda Mbuya, Intern