If you've wanted to revive your wardrobe you may want to incorporate some feminine details and classic silhouettes into your closet. But, this can be easier said than done right? Fortunately for readers we've done all the nity gritty for you.
What has caught our eye this week are the ethereal details originally to the royalty in 18th century French court.
Embellished Sleeves
Incorporating arm detail is something fun and different when jewelry pieces get played out, or when you want to retire a glammed makeup look in exchange for a more natural face. Like Queen Mary's look off of the hit CW show "Reign", neutral tones are the easiest color scheme to use when wanting to try out this trend, though if you opt for a bolder color, try to keep the general color scheme of the look classic. Think more reds, blues, greens, and purples.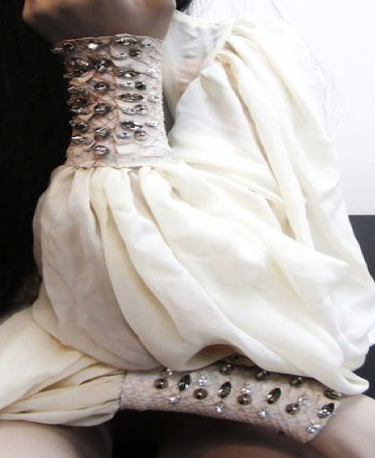 Lace
They say good things happen to those who wait, but what about those who wear lace? Lace is a classic fabric that will never go out of style. To create a more modern look try to wear it in a way that isn't necessarily conventional i.e. a blouse or dress. Sneak it into your footwear or bottoms.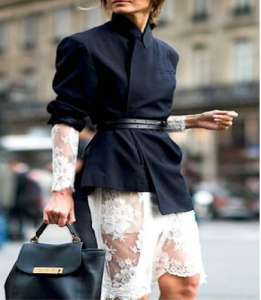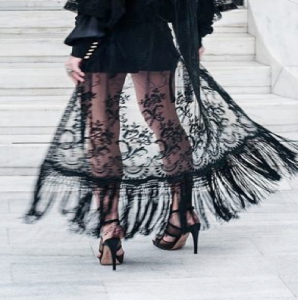 Exposed Shoulders
This type of exposure is great for adding a little touch of sensuality with a more conservative look. Tops and dresses with exposed shoulders are becoming more and more popular on the racks of stores as well as on looks on models on the runway.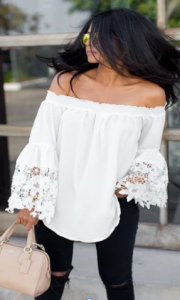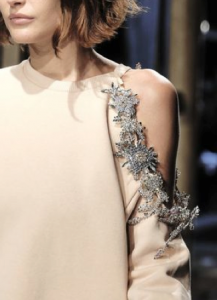 Stay Trendy,
Amanda Mbuya, Intern