With Valentine's Day around the corner it was only fitting that the team got together to discuss our thoughts on the Holiday as well as provide outfit ideas that can be worn the day of. Each of us are at different stages in our lives which led to us having an interesting conversation on the topic. Be sure to comment on the video and let us know your thoughts!
Day Look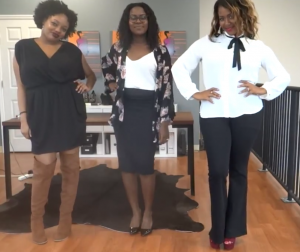 Daytime Look Details:
Amanda
Faux Jumper: Target
Boots: Forever21
Lipstain: Bobby Brown
Michelle
Kimono: H&M
Top: Forever21
Skirt: Zara
Heels: DSW
Amandia
Top: New York and Company
Pants: New York and Company
Heels: Ross
Night Look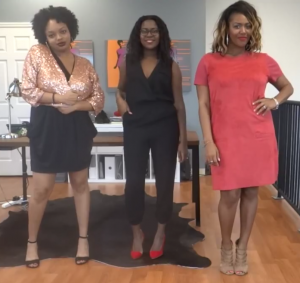 Night-time Look Details:
Amanda
Blazer: Forever21
Faux Jumper: Target
Michelle
Jumpsuit: Forever21
Red Lipstick: MAC RiRi Woo
Amandia
Dress: New York and Company
Heels: Forever21
Jewlery: Grandma's Jewelry box
What are your thoughts on Valentine's Day and how will you be celebrating it?